TikTok
What is TikTok?
What is Tiktok?
TikTok is a short-form, video-sharing app that allows users to create and share 15-second videos, on any topic.TikTok maintains a separate app for the Chinese market, known as Duyin, which has over 300 million active monthly users. The new app's logo is a combination of the Musical.ly and Duyin logos.Tiktok
owned by ByteDance, a Beijing-based company founded in 2012 by Zhang Yiming. It is used to create short dance, lip-sync, comedy, and talent videos. The app was launched in 2017 for iOS and Android in markets outside of China
Who Created Tiktok

?
Tiktok founder -Zhang Yiming
If you're an internet-savvy teen or the parent of one, chances are you've heard of TikTok, the short-form video app that's currently blowing up online.
Clips on the platform may only be 15 seconds long, but they're having a big impact: TikTok currently has more than 500 million users worldwide. In fact, it's generating so much attention that ByteDance, the Chinese company that owns TikTok, was recently crowned the world's most valuable startup.TikTok created by Zhang Yiming,
On its website, TikTok describes itself as "a destination for short-form mobile videos." It has a massive user base, with about 80 million downloads in the U.S. alone, and is especially popular with young people. Like the now-defunct Vine, TikTok has a length limit and is a prime breeding ground for memes. (See: Baby Shark, Hit or Miss, Pretty Boy Swag.)
TikTok is owned by ByteDance, which has been around since 2012 and has a $75 billion valuation.
ByteDance does a lot more than just run TikTok — it also owns Toutiao, a massively popular news platform with 240 million downloads, as well as products like Xigua Video, TopBuzz and BuzzVideo.
HOW DOES TIKTOK MAKE MONEY?
Bloomberg reported in October that ByteDance had not yet turned a profit, though its 2018 target revenue is over $7 billion. There have been rumors for months that the company is planning to go public this year.
TikTok offers in-app purchases of coins, starting at 100 for $0.99 and leveling up to 10,000 for $99.99. Users can give coins to their favorite creators, who can in turn exchange them for digital gifts. Mobile intelligence firm Sensor Tower reported that TikTok users worldwide spent $3.5 million on in-app purchases during the month of October 2018, which is nearly four times what they did in October 2017. (It's unclear what the platform itself earns from this, but Musical.ly had a similar system and received 20% of each tip.)
Digiday reported that agencies also may start advertising on TikTok going forward given its explosive popularity. The Chinese version of TikTok, Douyin, offers splash ads that can cost up to 1 million Renminbi (about $150,000) for one day and newsfeed ads for 30 Renminbi (about $4) per click, according to the Nanjing Marketing Group. Brands like Pizza Hut have done such campaigns.
HOW TO DOWNLOAD TIKTOK VIDEOS
TikTok, former Musical.ly, is one of the hottest apps since 2018. TikTok allows you to shoot videos and use all kinds of music and sounds as opposed to other social media apps like Instagram or Snapchat. The question is how to download TikTok videos?
In this article, we will download TikTok videos, and learn how to save videos that can not be saved.
1.Save TikTok (Musical.ly) videos to iPhone
2.Download unsaveable TikTok videos – workaround
3.Transfer TikTok videos from iPhone to computer
Save TikTok videos to iPhone
1.Lunch the TikTok app and play the video you want to save.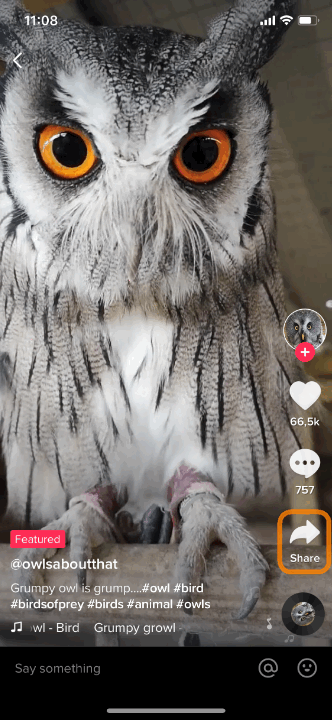 3.Choose "Save video" to download TikTok videos.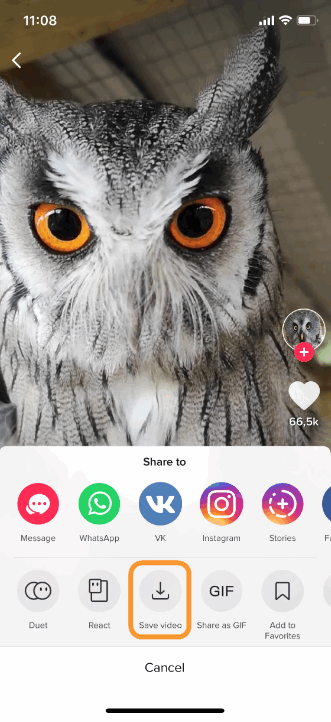 4.
Stand by while it's saving.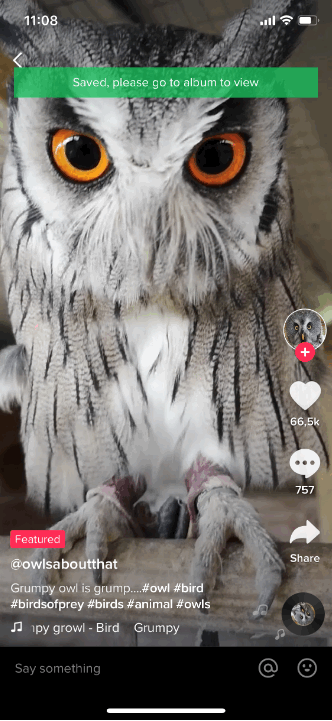 Done! Your TikTok/Musical.ly video is saved to your Camera Roll.
NOTE:
TikTok automatically creates a same-name album for quick access.
HOW TO TIKTOK LOGIN
This article will provide you easy and simple guide for login process on this new version of musically. Follow steps given below for login on your Tiktok account.
Go to play store (if android phone) or App Store (if you are using iPhone) and download Tik Tok App.

Open Your app after the complete download is finished. If you already have the Musical.ly App installed before, you don't have to reinstall Tiktok. All you can do is just update your Musical.ly App and it will automatically change into TikTok app with a branded new TikTok logo.

Enter your username and password, if you already have Tik Tok account and click 'next' button for further proceeding.

If you want to Logout then go to 'privacy and setting' menu, there you will find logout link for logging out your Tiktok account.
Note: You can also login in Tik Tok by your Facebook account, Instagram,Twitter,google, Email address or also by your phone number.Just enter your cell number with country code. New Tik Tok accounts, which have been updated with a new interface but still retains the core feature of both apps: short-form videos up to 15 seconds.
TikTok Sign Up and Account Registration
So why wonder? Let us help you to create your TikTok Account within just 2 minutes. Refer to the video below as a guide to create your Account or follow the step by step procedure given below.
Download and install the application from Playstore. Choose the App 'TikTok-including Musical.ly'.

After it is installed open the App and click on 'following' which will promt a dialogue box which will ask you to either login (if you already have a TikTok Account) or sign up (if you are new).

Tap on 'sign up with phone or email'. Here you can also choose to connect directly with your other existing social Account such as Facebook, Instagram etc.




Add your birth date details in the box 'Birthday' and proceed

Now choose your country code and add in your phone number. Here you can also choose to use your email address, if so choose the option email and add your email address and proceed accordingly. After you enter you phone number, proceed to next step.

Now you will receive a code on your phone (or email if you've choose to login with email address), enter the received 4 digit code and proceed.

You will be asked to enter a password for this account, add a password and after you are done tap on 'tick'.

Now you can officially enjoy uploading videos or scrolling through and following peoples profiles.
WHAT IS M TIKTOK
It is Mobile version tiktok
Tiktok ban - Why tiktok banned in india?
Tech giants Google and Apple have been ordered by an Indian court to remove the Chinese social media app TikTok from their app stores and block downloads over various concerns. This move is going to badly hurt TikTok's parent company, China's ByteDance Ltd., which is currently the world's most valued startup as India happens to be it's most favourable market. The Ministry of Electronics and Information Technology issued a directive for the tech companies earlier this week asking them to remove the app from the two app stores.
The Indian Supreme Court has refused to intervene and put a stay on the Madras High Court's order to ban the app after being approached by ByteDance and said that it would hear the matter again on April 22.
The popularity of user-generated content has shot up and TikTok, earlier called Musical.ly, has been an epitome of this success. In India, TikTok's success was massive. According to the statistics of 2019, a whopping 39% of the 500 million users of the app globally were from India. Right before the ban, India became the app's largest market. But the troubles with this were also massive.
This is not the first time though that TikTok has been under the legal scanner. In the US, a complaint was filed to the FTC accusing TikTok of illegally collecting personal information from children, thus violating the federal Children's Online Privacy Protection Act.
If you are one of those who has never ventured into the world of TikTok, you might have missed out on a lot of entertainment in the form people challenging gravity, emulating celebrities, dancing in front of moving cars. But unfortunately, there have also been instances of animal abuse, obscenity, pornography, cyberbullying and even physical harm leading to deaths.
So let's understand in detail the real reasons for TikTok being banned in India.
A stream of reported accidents and mishappenings
There has been a string of accidents and mishappenings that have been reported related to the use of TikTok. The death of a 19-year old was the most recent incident that took place in Delhi in which a gun being used for shooting the video accidentally went off, leading to the accident and arrest of the other two boys involved.
Yet another horrific accident was reported in Punjab in which the man filming a TikTok video was trying to mount a moving tractor with a cultivator attached to it. But instead of getting on the tractor, he ended up getting crushed under the cultivator. There have been other instances like a college student colliding with a bus while filming a TikTok video. Yet another involved someone committing suicide.
In platforms like YouTube, videos take longer to upload. However, the instantaneous nature of the app makes it more accessible over other platforms. 15-second videos can be uploaded within a matter of seconds and can be made anywhere, anytime with a smartphone.
This has captured the fancy of not just youngsters and children, but criminals alike. Hardly two weeks before the death of the 19-year old boy in Delhi, two criminals were caught by the police after they were seen sporting pistols.
Cyberbullying and sexually explicit content
One of the major concerns of the Tamil Nadu Government behind the TikTok ban in India was the dark side of the app in the form of cyberbullying, harassment, and children being exposed to sexually explicit content. There's nothing bad about the TikTok app in itself. However, the problem lies with the underage audience and the nature of the content. Though one needs to be 13 years of age or older to use the app, it's not hard to find kids as young as 9. On such a platform, you'll also find videos like this freely available for school children.
Reports have suggested that youth counselors have received several calls from children who complained of being bullied on the platform. This has gone to the extent of a youth committing suicide after he was mocked for dressing up as a woman on a TikTok video. Pictures of women and even school girls downloaded from TikTok have been found to be morphed with erotic content and put up online.
Yet, there are arguments in favour of the app as some of them look at the brighter side of TikTok's rise in India. A few people like Rohit Kumar who goes by the name Gutkha Bhai have shot to fame on TikTok. Being just a construction labourer, Rohit Kumar could not have imagined being famous. He even shares screen space with so many other girls who do not hesitate to make duet videos on TikTok with him. However, even he has been subject to bullies and trolls, as with any other online celebrity.
TikTok's take on the ban
ByteDance is staying optimistic through this process and is hoping for the best. During this "interim" ban, the company is working on the appropriate technology and putting together a content moderation team to regulate the content. Recently, the company has taken down some 6 million videos on TikTok which violated its policies on community guidelines.
ByteDance will fight its case against the ban and has approached the Supreme Court citing that the ban is curtailing the civil rights to free speech of Indian citizens. As far as pornographic content and comments go, TikTok already has regulations in place. The problem of pornographic content is not limited to just TikTok, it is a menace that the whole social media community is trying to curb – be it YouTube, Instagram or WhatsApp.
Are there any alternatives to TikTok?
If the ban is not lifted, fortunately, there are some alternatives to TikTok.
VMate- This is a video editor or downloader that allows its users to choose from a collection of songs, clips, trailers to express themselves, tell stories or simply entertain. VMate gives you the option to access some fantastic filters and special effects for the videos and some great editing options.
Welike- Welike app allows users with common interests to share user-generated content like photos, videos, articles with each other and even have discussions around those topics of interest.
ShareChat-
This is India's trending social media platform and focusses on the vernacular as it hosts content in 14 different Indian languages and has a special focus on video content as it is the fastest growing content category on the platform.
Dubsmash-
It's quite similar to TikTok but was launched way before and picked up in popularity amongst the youth. Users can create lip-sync and dance videos as it has a collection of songs and dialogues from movies and shows.
LIKE
– Youngsters love this video-making app too because of its special effects. The app has around 300 special effects to choose from.
Funimate-
quite similar to the rest of the apps in the group, Funimate also allows users to create short videos and has a collection of special effects along with emojis, stickers, and text.
Triller-
Triller has a more professional feel to it because of its auto-editing algorithm that lets users create such videos within minutes. The app has integrated personalization into it with customized text, drawings and emojis.
DOWNLOAD TIKTOK APP
TikTok is not your ordinary destination for short-form mobile video. It's raw, real, and without boundaries—whether you're brushing your teeth at 7:45 a.m. or you're making breakfast at 7:45 p.m. It's from the gut, 'come as you are' storytelling told in 15 seconds. With TikTok life's more fun when you live in the moment and go beyond to explore.
DOWNLOAD FROM GOOGLE PLAY CLICK HERE
We make it easy for you to discover and make your own awesome videos by capturing funny and memorable moments to share with the world. Take your videos to the next level with special effects filters, fun stickers, music, and more. Life's moving fast, so make every second count and show the world what you got!
■ Watch millions of videos selected specifically for you
A personalized video feed specifically for you based on what you watch, like, and share. TikTok will quickly adapt to your taste to offer the most relevant, interesting, fun, quirky, head-turning videos that you'll never want to stop watching.
■ Get entertained and inspired by a global community of creators
Millions of creators are on TikTok showcasing their incredible talents, precious moments, and knowledge. Let yourself be inspired.
■ Add your favorite music or sound to your videos for free
Easily edit your videos with millions of free music clips and sounds. We create featured music playlists for you with the hottest tracks in every genre, including hip hop, edm, pop, rock, rap, country, and more.
■ Use emoji stickers and face filters
100+ emoji stickers available for free to take your videos to the next level. Unlock tons of fun face filters and beauty effects in your videos.
■ Editing tools allow you to easily trim, cut, merge and duplicate video clips
■ Live streaming filters are constantly being updated with fresh, creative designs
■ Dance, Comedy, Vlog, Food, Sports, DIY, Animals, and everything in between. Discover videos from endless categories.