Latest Mac Apps and utilities | Latest 2020 Editions
Whether you are a new Mac user or a seasoned veteran looking to do even more amazing things on your Mac, check out this updated collection of lesser-known but awesome Mac Apps of 2020. The majority of apps listed here are free and they'll appeal to general Mac users, not just the techie crowd.
The Best  Mac Apps & Utilities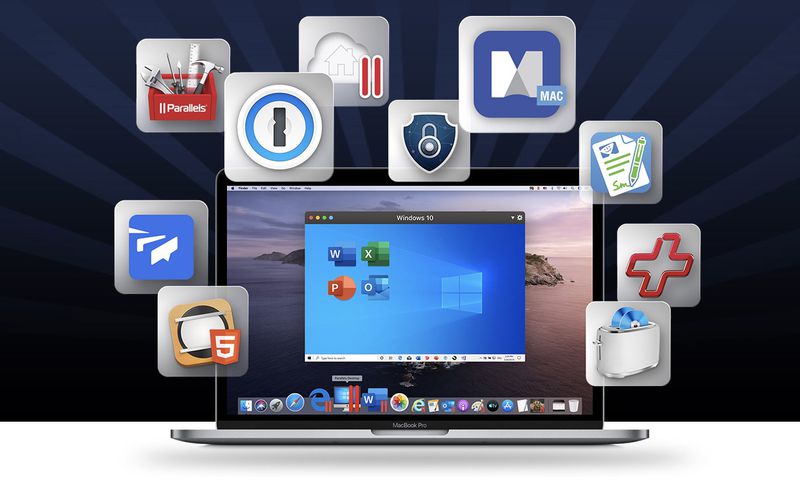 This collection of essential Mac Apps includes mostly lesser-known apps so the popular ones — like Evernote, Dropbox, Skype, OneNote, or Google Drive — aren't listed here. Also, all the apps here are compatible with Yosemite and Catalina, the current version of Mac OS.
Wherever possible, I have included the Mac App Store links because the store not only makes it easy for you to install apps on your Mac but, in the case of paid apps, you also have an option for requesting refunds.
Top 50 latest Mac apps and their Utilities
To-Do

Zoom

obs

Better touch tools

Self control

Authy

Hazel

LICEcap

We Transfer

Download shuttle

Background Music

Bandwith +

Hocus-Focus

GIF BREWERY

JumpShare

SoundFlower

CheatSheet

Text Expender

Flux

Xmenu

Helium

Disk Inventory

Handbrake

Unarchiver

AirDroid

Transmit

Duet display

Clocker

DropZone

Karabiner

Tyke

TextBar

HyperSwitch

IINA

Shifty

KeepingYouAwake

TinkerTool

Onyx

Latest

Flotato

RSSbot

NetNewsWire

Dozer

Clean me

Maccy

App Cleaner

SiteSucker

Hiddenme

Image Optim

Magnet
1.Magnet - A perfect windows management app for Mac that lets you move and resize windows with configurable keyboard shortcuts. You can move windows between multiple displays too. Another alternative is Rectangle.
2.ImageOptim - Always run your images through ImageOptim before uploading them on to your website. The Mac app will crush the size of your image files without affecting the visual quality.
3.HiddenMe - If your Mac desktop is cluttered with folders and files, you can hide all the icons with a single click or with a keyboard shortcut.
4.Site Sucker - Download entire websites includes images, PDF files and mirror them on your local disk for offline browsing. Like wget but with a visual interface.
5.App Cleaner - The best uninstaller for your Mac that will automatically remove all the extra files that are left on the disk when you delete an app.
6.Maccy - A clipboard manager that stores all that you copy to the clipboard and lets you paste the copied snippets into other apps with a simple shortcut. [CopyClip] is a good alternative.
7.Clean Me - Recover space on your Mac by deleting all the system logs, cache and other temp files that your Mac can easily do away with.
8.Dozer - An excellent alternative to the popular Bartender app. You can quickly re-order or even hide the app icons appearing in the Mac menu bar.
9.NetNewsWire - A clean and fast RSS Reader for your MacOS. We have an RSS Feed too!
10.RSS Bot - Access your RSS from your Mac's menu bar and get notifications when new items are available. You can also apply filters to only show articles that match certain keywords.
11.Flotato - It turns any web page into a native Mac app that you can quickly open outside the web browser. Also see, Fluid.
12.Latest - It scans the Applications folder of your Mac and checks if all your installed apps are up to date. You can also update your outdated apps. MacUpdater is an even more powerful but paid alternative.
13.Onyx - Perform system maintenance tasks to improve the performance of your Mac, verify disks and more.
14.TinkerTool - It provides access to several configuration settings that are otherwise hidden on the Mac. For instance, you can specify the default folder where Screenshots should be saved on the Mac.
15.KeepingYouAwake - It keeps your Mac stay awake and also prevents your screen from going to sleep. If you need more features, use Amphetamine.
16.Shifty - Easily toggle between dark and light mode on your Mac. You can also decide which of your Apps or websites should stay light, while your system runs in Dark Mode. Also see, NightOwl.
17.IINA - A modern alternative to the VLC Media Player that includes support for gestures and the touch bar in newer Macs.
18.HyperSwitch - An improved window switching app for Mac that upgrades your default Command + Tab experience when cycling between open app windows.
19.TextBar - You can specify system commands and the app will add the text output of those commands to the menu bar. For instance, ipconfig getifaddr en0 will print your current IP address. You can also have these as desktop widgets with Übersicht.
20.Tyke - A minimalistic notepad app that sits in the menu bar and lets you save quick notes.
21.Karabiner - Remap existing keys on the keyboard to perform a different command. For instance, the CAPS lock key can be configured to work as an Escape key. Useful when using any non-Apple keyboard with Mac.
22.Dropzone - It makes it easy to copy or move files to your favorite folders, open applications and you can also upload files to the Internet right from your menu bar.
23.Clocker - Show multiple clocks in your menu bar from different timezones.
24.Duet Display - Use your iPad, iPhone or even an Android phone as an extra display for your Mac and PC.
25.Transmit - The perfect FTP client for Mac OS X that just works. You can create droplets to instantly upload files to your favorite destinations from anywhere.
26.AirDroid - It connects your Android phone to the Mac. You can access messages, manage photos, transfer files and more, wirelessly.
27.Unarchiver - It's like WinZip compression utility for Mac that can handle all the popular archive formats including RAR, TAR, GZIP, ISO, and more.
28.Handbrake - Convert video files from one format to another. FFmpeg is powerful too but works only from the command line. For audio files, the recommended converter is fre:ac.
29.Disk Inventory - If the Macbook is running low on space, use the Disk Inventory app to quickly discover large files and folders that are clogging the storage.
30.Helium - An Always on Top like app but for your Mac. The browser window will float on top of other windows and you can also change the translucency level.
31.XMenu - It provides explorer-style access to your favorite folders and Mac apps from the menu bar. You can launch apps, browse files and folders right from the menu bar.
32.Flux - It automatically dims the brightness of your screen based on the time of the day - warm at night, bright during the day - so your eyes feel less strain. Also see the 20 20 20 rule.
33.Text Expander - The app accelerates your touch typing by replacing pre-defined abbreviations with corresponding phrases. For instance, say ;sig to add your rich signature in the Gmail window.
34.CheatSheet - Use this app to memorize keyboard shortcuts for any Mac app. Just hold the Command Key a bit longer to get a list of all shortcuts available in that app.
35.Soundflower - If you are to record the Mac audio, like the sound coming out of the speakers, you would need SoundFlower to route that sound to the recording app instead of the speakers.
36.JumpShare - Quickly upload files, record screencasts, capture screenshots and share them instantly, all from the convenience of your menu bar.
37.GIF Brewery - It can convert video files and screencasts into animated GIFs and offers tons of options to fine-tune your GIF images. Also see, Giphy Capture.
38.Hocus Focus - It helps keep your Mac desktop clean by automatically hiding windows that are inactive or haven't been used for a while. You can even choose to hide windows as soon as they lose focus.
39.Bandwidth+ - Monitor your Internet bandwidth usage in realtime. Especially handy when you are connected to a metered Wi-Fi hotspot.
40.Background Music - An audio utility that provides per-application volume control for your Mac. It automatically pauses your music player when a second audio source is playing and unpauses the player when the second source has stopped.
41.Download Shuttle - A fast download manager for Mac that will split the files into multiple chunks and downloads them in parallel. Can pause and resume downloads too.
42.WeTransfer- Send big files to anyone by simply drag and drop. You get a download link that automatically becomes inactive after 7 days.
43.LICEcap - A light-weight screencast app for capturing any area of your Mac desktop as a small GIF file. Also see, Kap.
44.Hazel - A folder monitoring app that lets you specify rules per watched folder and any files added to these folders are automatically organized. Supports AppleScript and Automator actions too.
45.Authy - Not exactly a Mac app but a Chrome App that you cannot do without. It lets you log into online accounts that have 2-factor authentication enabled without requiring the phone.
46.Self Control - To help you stop procrastinating, this Mac app that can temporarily block access to time-wasting websites, emails and everything else that you find distracting.
47.Better Touch Tool - The app lets you modify the gestures of your Magic Mouse and the Magic Trackpad. You can configure Touch Bar settings and actions too.
48.OBS - If you ever plan to set up a live stream on Twitch or YouTube, OBS is the only streaming software you'd need.
49.Zoom - My favorite app for video conferencing on Mac. You can do screen sharing, the meetings are automatically recorded and you can remotely control the attendee's computer for tech support.
50.To Do - A perfect todo and task management app for your Mac from Microsoft. Also see, Trello.
Also see:
The 101 Most Useful Websites