Your data gets saved on Google server, you can delete it with the help of 6 steps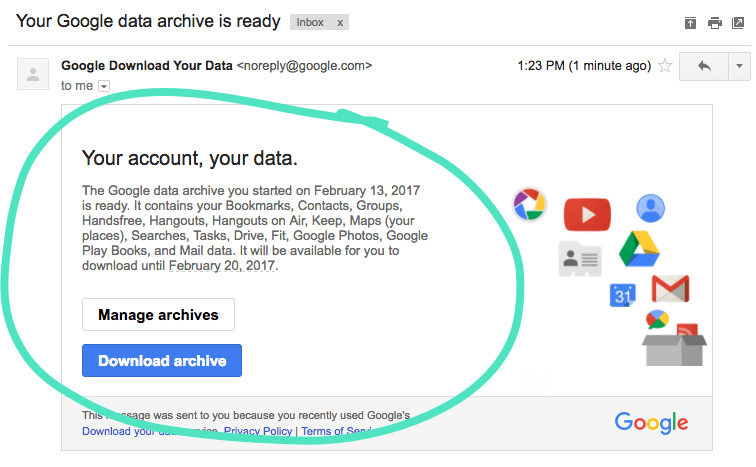 Delete data from google server

Your data gets saved on Google server, you can delete it with the help of 6 steps
Data Recover, Saarah Masroor, Bettiah PIC
This idea can distract many people that every information related to you is being saved somewhere. Taking lessons from the immorality of Facebook in terms of user data collection and sharing, big tech companies like Google, Apple and Microsoft are taking user data privacy very seriously. Yet as soon as you are online,
Use cell phones or communicate in the digital world ... All your information starts accumulating. It is very difficult to stop this data from reaching these companies, but then you can do something
Google has very seriously retained the rights to this collected data under the control of the user. Whatever you do on Google or on apps, this is one of the reasons why data accumulates. Recently Google has given the facility to delete the data after the fixed time limit. If you do not want your data to always be kept on Google's server, then it can also be easily deleted. Just follow these steps ...
STEPS -follow to delete data from google server
Go to Google account page myaccount.google.com.

Click on 'Data and Personalization' on the left sidebar or 'Manage your data and personalization' on the Privacy and Personalization card.

Click on 'Web & App Activity' in the Activity Controls box.

Then click on 'Manage Activity

Now click on "Chose how long to keep

You can choose any of the three options. These three options are keeping the data for three months, keeping the data for 18 months and manually deleting it. Choose from the three that you feel is appropriate.
Google Account Is Required to Delete Data
Google uses cookies to track every user on all of their platforms. And it doesn't stop there. Google also creates a log-file every time you browse on Google.
A log-file typically saves your IP address, what operating system or device is being used, what browser you're using, as well as the date, time and language of your search query (and the query itself, of course).
You really need to have a Google account in order to delete your data, and deleting it without a Google account is beyond the scope of this article.
In the next section, I'll show you how to delete this data in your Google account permanently via the "My Activity" tool.
What Is Google's "My Activity" Tool?
In order to enter the "My Activity" dashboard, simply go to Google's homepage and go to the upper-right corner. When asked logged into your Google account, click on the circled icon with your initial.
Within your Google account settings, there is a tool called "My Activity." In this tool, you can see all your search data and online activity. Here, you can edit your account settings or delete the stored data.
With the drop-down menu, select "My Account." Really , I covered up my email accounts with a white layover to protect my own privacy.
On the next page, find the "My Activity" section and click on "Go to My Activity." Check out the example below:
Now You will see three promotional slides with reasons why you should share data. We will ignore them since we want to accomplish the exact opposite
Delete Your Search Data From Google's History
Since you have downloaded the most important files you want to keep, it's now time to start the process of erasing your Google search history.
Similar to the previous steps, the process is pretty simple. Let's start by logging into Google's My Activity dashboard.
To delete all your data from Google's servers, follow the next steps:
At the top-right corner within My Activity dashboard, click on the triple-dotted vertical line.
2. In the drop-down menu, click "Delete activity by."
3. You will be redirected to a page with options to delete by topic or product. This means that you can delete certain activities from Google's database.
4. If you click on "Try It," you will return to the main dashboard of My Activity. To delete a specific activity, click on the triple dotted vertical line and click "Delete."
5. Click the small arrow to open the drop-down menu to select a date range. I highly recommend selecting "All time" to delete everything. If you select "All time," all the search data and activities of your account will be deleted from its archive.
Note:
you can also select the option "Customized" and you can enter a manual date range.
6. Now, press "Delete" - you will see a pop-up to confirm if you really want to permanently delete your "all time" search history.
7. Tap "Delete" again to confirm that you want delete everything.
That's it!
You have just deleted your entire Google search history.
At this point, you have two options:
Repeat this process every few months.

Prevent Google from tracking your activities by changing your account settings.
I recommend adjusting your account's activity settings, so you won't have to repeat the same process again

Read Also
Samsung Galaxy Fold launched in India, price Rs 1.65 lakh
Your 6-Digit iPhone Passcode Isn't SECURE
How To Earn $100 A Day With Google AdSense
How To Recover Deleted Messages From Android Devices
How To Create Your Own Lock Screen On Android