How can you use Skrill Money Transfer to send money abroad? Is their service reliable? Can you trust Skrill with your money? How good are the Money Transfer fees and exchange rates?
We are India's Most
trusted and reliable Skrill and Neteller
Exchanger
in India Since 2015,3k Satisfied clients,We accept
IMPS,UPI,GOOGLE PAY,PayTm
,Transactions 24x7 days instant chat support on WhatsApp,Low exchange fee guaranteed,Most secure and safe transaction ,instant order processing
|
Order now With Whatsapp |
+91-9431530088
Skrill (formerly Moneybookers) is an e-commerce business that allows payments and money transfers to be made through the Internet, with a focus on low-cost international money transfers.estb in 2001,
How can you use Skrill Money Transfer to send money abroad? Is their service reliable? Can you trust Skrill with your money?
Skrill is global payment system,& now owned by the Paysafe Group UK Based company registered as a Money Service Business with Her Majesty's Revenue and Customs, regulated by the Financial Conduct Authority and licensed to operate within the European Economic Area, a large payments group that provides payment services online, in person and via other channels. Skrill started as an eCommerce payment gateway specializing in gambling, but has now expanded its services to include an online service that lets you send money around the world, Skrill Money Transfer.
Opening an account with Skrill gives you access to that service as well as the Skrill wallet (whose review you can find at the end of the page). Skrill Money Transfer is fast, simple and inexpensive due to very attractive pricing, exchange rates and fees

.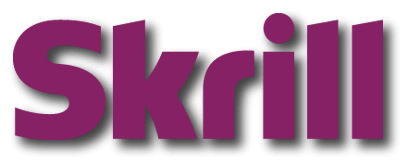 On 27 July 2001, Moneybookers Limited was incorporated in the United Kingdom.In March 2007, Moneybookers was bought by Investcorp for €105 million and, as of 9 March 2009, it was put up for sale by its owners for an estimated £365 million.In February 2010, The Sunday Times ranked Moneybookers as the fastest growing private equity backed firm in the United Kingdom based on profits.
In 2011, the company's customer base reached 25 million, including 120,000 merchant accounts,its payment gateway being integrated by a number of global online brands, such as Facebook, Skype and eBay.
In September 2011, Moneybookers announced that they would rebrand their service as Skrill.The rebranding of the product was completed in 2013
In February 2013, It completed the acquisition of Austrian-based prepaid payment method paysafecard.
In August 2013, CVC Capital Partners acquired Skrill for €600 million.[17] As of 2014, Skrill has been approved by the New Jersey Division of Gaming Enforcement (NJDGE) as the only sanctioned digital wallet for New Jersey internet gambling.
In March 2015, Optimal Payments, the parent company of the Skrill's rival Neteller, announced its official proposal for acquisition of Skrill Group for €1.1 billion. The deal was finalized in the third quarter of 2015 according to the parties.
In April 2015, Skrill Group announced that it had completed acquisition of Ukash, a UK-based competitor of paysafecard, which was merged during the same year.
In June 2018, it introduced crypto service that allows customers to buy cryptocurrencies using their balance in local fiat currency to hold an interest in them via Skrill wallet without being able to withdraw the bought cryptocurrencies to a native wallet or any other cryptocurrency exchange.
What Future of Skrill Attract us
Very competitive fees and exchange rates when using Skrill Money Transfer

Secure, fast and convenient transfers through Skrill Money Transfer

Extremely positive customer reviews on Trustpilot
How to Send money abrode with Skrill Money Transfer online payment
Skrill Money Transfer lets you send money to a beneficiary internationally. You can send money directly to a bank account or mobile wallet.
To use Money Transfer to send money abroad after opening a Skrill account, you can simply go to transfers.skrill.com and click on "Get started". Alternatively, from the Skrill wallet website, click on "Send" then "Send from a bank account or credit card to a bank account or mobile wallet" or "Send to bank account" on the mobile application.
We highly recommend using the Skrill Money Transfer service to send money abroad instead of the Skrill to Skrill service which has poor customer reviews and is much more expensive, slower and less convenient.
How Work
A picture of you holding your identity document next to your face

A proof of address document like a utility bill or bank statement issued within the last three months
Set up your transfer with the beneficiary's details
After entering your amount and currencies, you will need to provide details of the beneficiary, as follows:
Their full name and address

Their bank code, which you can get from the beneficiary. In most cases this will be their Business Identifier Code (BIC) although some countries may provide a national bank code instead.

IBAN (International Bank Account number) or account number: The IBAN is a series of alphanumeric characters that helps to identify accounts held anywhere in the world. Some beneficiaries may hold just an account number depending on their bank.

Country of their bank: Your beneficiaries' account holding bank may not always be the same as their home country.

The amount of the payment

Any reference or message for the beneficiary

Reason for making the payment, if required.
Fee
It does not currently charge any transfer fees for a Money Transfer to a bank account or mobile money account overseas. Even if you choose to pay for your money transfer with a debit card or credit card instead of from your bank account, no additional fees will be applied by Skrill prepaid (however if you're outside the UK, your card issuer may charge you a foreign transaction fee). We do not know how long this attractive pricing will last.
It currently offers the interbank, baseline rate for its money transfer service. This means that you get the real exchange rate with no hidden markup.
Money sent through Skrill Money Transfer usually arrives on the same business day, but can take up to 3-5 business days depending on your payment method and how the funds are delivered.
list of country where skrill user can transfer money
Skrill Money Transfer allows money to be sent to the following countries:
Austria,
Australia,
Bangladesh,
Belgium,
Cyprus,
Estonia,
Finland,
France,
Germany,
Greece,
India (not available if the sender country is India),
Indonesia,
Ireland,
Italy, Kenya, Latvia, Lithuania, Luxembourg, Malaysia, Malta, Monaco, Nepal, Netherlands, Poland, Philippines, Portugal, San Marino, Slovakia, Slovenia, Spain, Sri Lanka, Thailand, Vietnam, United Kingdom.
Countries that Skrill Money Transfer users can send money from
Skrill Money Transfer allows money to be sent from the following countries: Andorra, United Arab Emirates, Australia, Austria, Belgium, Bulgaria, Bahrain, Canada, Switzerland, Colombia, Cyprus, Czech Republic, Germany, Denmark, Spain, Estonia, Finland, France, United Kingdom, Greece, Hong Kong, Croatia, Hungary, India, Ireland, Iceland, Israel, Italy, Jordan, South Korea, Kuwait, Lithuania, Luxembourg, Latvia, Morocco, Malta, Malaysia, Netherlands, Norway, New Zealand, Oman, Poland, Portugal, Qatar, Romania, San Marino, Saudi Arabia, Singapore, Serbia, Slovakia, Slovenia, Sweden, Thailand, Tunisia, Turkey, Taiwan, and South Africa.
Skrill Customer support no.
You can contact Skrill by email at help@skrill.com or by telephone at +1 855 719 2087 or one of the following telephone numbers:
France: +33 173 443 315

Germany: +49 302 2403 0293

Italy: +39 064 5236612

Poland: +48 221 288 257

Russia: +7 495 249 5439

Spain: +34 935 452 390

United Kingdom: +44 203 308 2520